Need of The Day
In today's ever changing environments, there is a strong need for Secure Remote Access solutions for Enterprise Applications world-wide. All the segments of the market are deploying ERP, CRM, HR, Mailing and various other applications. These enterprise applications are the need of the day in order to increase the business growth for respective organizations.
These applications are needed to be accessed from various locations and multiple groups from outside the corporate network in order to grow the Organization's business. But at the same time accessing those applications over plain internet is not a good idea.It opens lot of loose holes in any corporate network and corporate security becomes a major bottle neck. So in order to grow the business of all the organizations, they need to provide the access in a well secured way along with strong authentication
Who We Are
We Understand Secure Remote Access Better
Working on Secure Remote Access Products for last 13 Years
We have Deep Understanding of what Customer Needs
We have Strong Understanding of this Business
We have Highly Skilled Manpower in this Domain

We Wake-Up & Sleep with Secure Access Solution
We Are AccelPro
Founded in July, 2011, AccelPro is a Fast Growing Indian Product Company into Secure Remote Access Products and Services with Innovative Approach, Having 100+ Enterprises and Telcos using AccelPro Secure Access Products to Secure their Networks. AccelPro addresses much needed requirement for Fast & Easy Secure Access solution, delivers next generation of Secure Access Products which helps Organizations of all sizes to Securely Access their Corporate Applications and Network Resources from Anymachine and Anywhere.
Founded with a Mission to deliver Secure Access Products, meeting Customer Expectations in terms of Product Technology, Ease of Use, High Performance, Better User Experience and Best Technical Support, which has Revolutionized Secure Access Market.
Our Success Story So Far…
Recognitions
Reliance Communications
Partnered with Reliance Communications to Launch Cloud Based Secure Access Service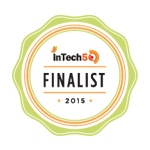 Intech50
Awarded As Top 50 Most Innovative Product Company by Intech50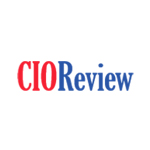 CIOReview
Awarded As 20 Most Promising Enterprise Security Company by CIOReview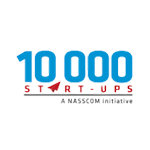 NASSCOM
Part of NASSCOM 10000 Startup Ecosystem Initiative
AccelPro
Shipped 100+ Secure Access Products into Production
Let's Get Started
Talk To Us Today